About Control Concepts Ohio
We help clients automate and integrate their building systems, primarily HVAC, lighting, and security & access control. Most of our projects involve medium to large commercial or industrial facilities, but we've also successfully supported owners and managers of healthcare, education, and other facilities. We are based in Akron, and the majority of our clients are in Ohio, but we have installed systems across the country.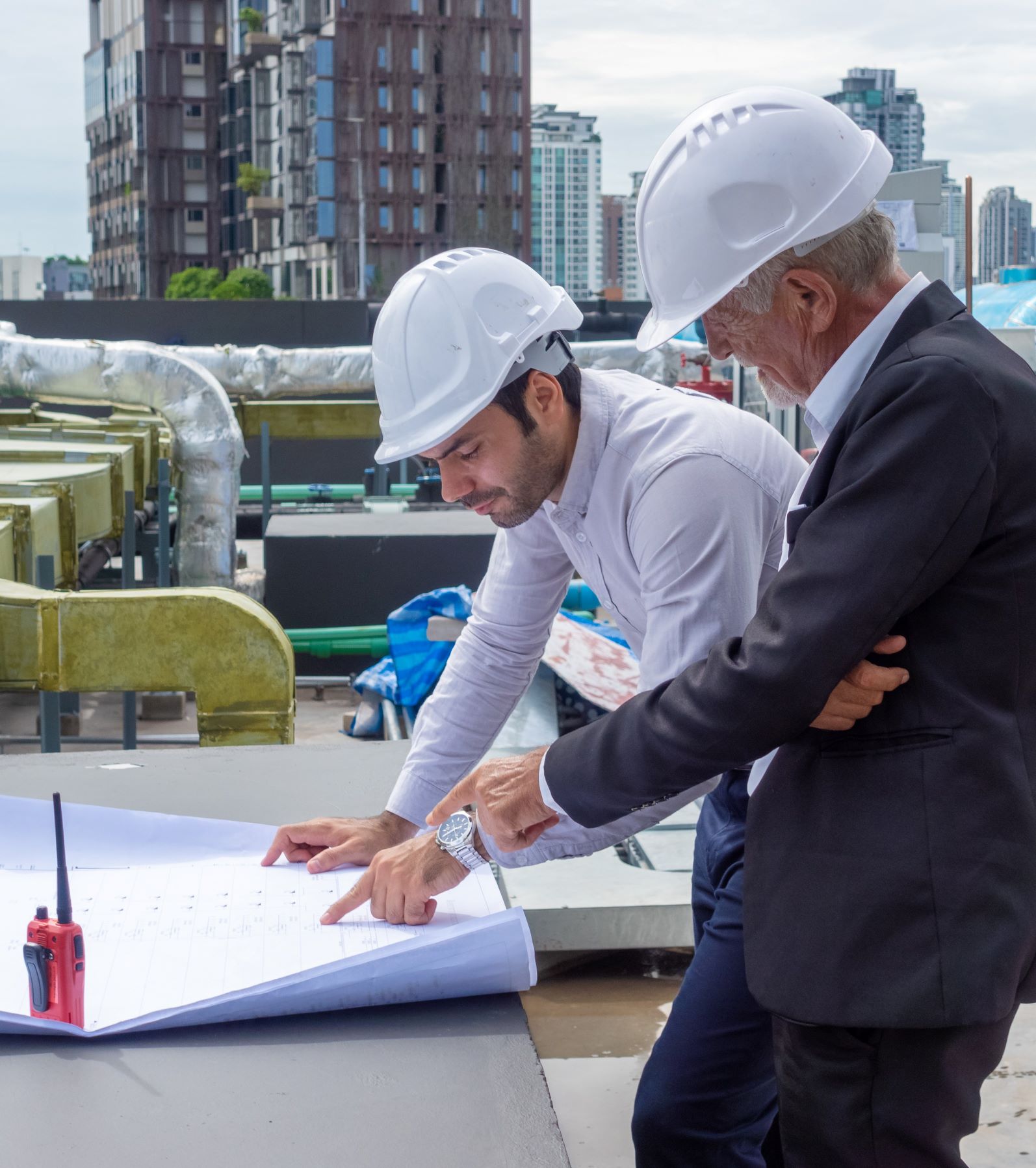 Our mission is to provide clients with reliable and easy-to-use building automation systems that reduce energy, operations, and maintenance costs while creating more comfortable, healthy and productive indoor environments in commercial, industrial, and institutional facilities.
While most clients are interested primarily in the financial benefits of more efficient energy usage, our solutions also help meet client needs for more sustainable solutions that reduce their carbon footprint.
We believe in collaboration. We work closely with our clients and our supplier-partners to design, install, and service effective, efficient, and reliable building automation systems. Our systems are designed to not only meet client needs today, but also ensure a simple, clear upgrade path to implement newer, better technology in the future.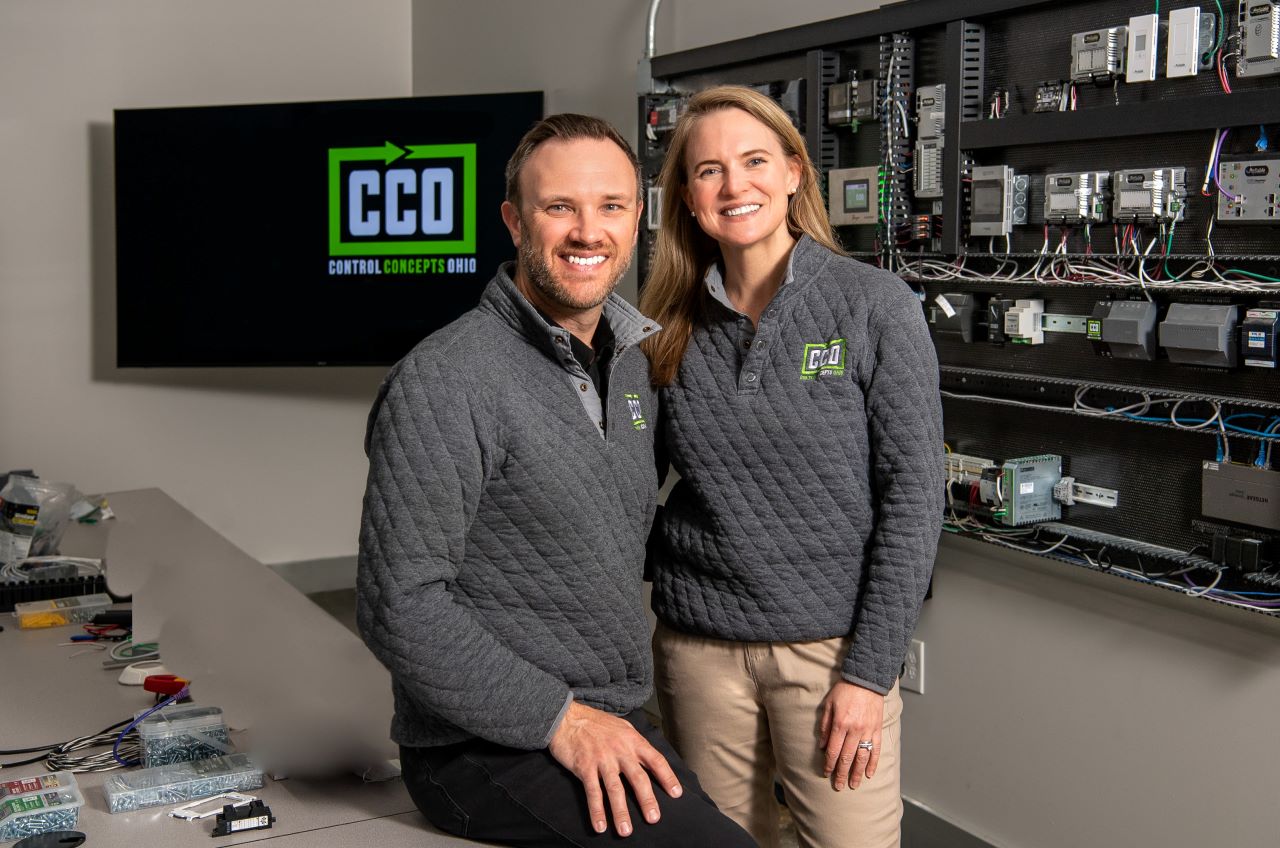 Company President Phil Chiarappa literally grew up in the mechanical contracting industry, working in the family-owned business starting when he was still in high school. Twenty years later, he considered breaking out to launch his own company specializing in building automation. He sat down with his wife, Rachel, to discuss the idea of moving from being life partners to becoming business partners. They felt they had the complementary skills needed to make it a success and launched Control Concepts Ohio as a woman-owned business in 2018. Rachel took the role providing the creative energy and financial knowledge behind CCO. Phil assumed responsibility for the technical and operational side of the business.
The company quickly had to expand from being a kitchen-table operation, to acquiring space in the Akron area. A few short years later, they are already needing to expand to accommodate new business. Although CCO is a relatively young company, it has seen steady, managed growth under Rachel and Phil's leadership. With the support of their team of over a dozen technology and HVAC experts, they have built a long and growing list of satisfied customers both in Ohio and across the country. 
Meet Your Control Concepts Ohio Building Automation Partners
What Can Customers Expect from Working with CCO?
We do what's best for our clients: Like any business, we want to be profitable, but never at the expense of the relationships we have with our customers. We will always do what's in their best interest. We understand that, in the long run, we will do well by doing good for our customers. CCO succeeds by ensuring that our customers succeed.
Partnership: Everything we do is customized to individual customers. That means working closely with them, listening to their needs, and gaining a deep understanding of their current systems and goals for improving or enhancing them. That requires close, cooperative, collaborative relationships, both with our customers and the suppliers we rely on to deliver solutions. As Henry Ford said, "Coming together is a beginning. Keeping together is progress. Working together is success."
A long-term view: Technology, including our control and automation systems, is constantly changing and improving. The assets and systems our technology controls, on the other hand – HVAC, mechanical, and lighting systems – have lifecycles measured in decades. Our solutions are intended to extend those lifecycles for as long as possible. As the technology controlling those systems improves and evolves, we will be there to support customers with the appropriate upgrades and
additions.
Expert
guidance: Our team members have long been deeply involved in the building automation and HVAC industries. CCO's co-owner is a second-generation HVAC expert, leading an energized team with experience in both the digital and mechanical sides of building automation.